It's hard to pick a great hotel when you visit Disneyland. The Disneyland hotels are nice, but they can be very expensive. I have found that local hotels can be expensive too simply because of their proximity to the park, and if you're not from the area it's easy to get tricked into booking a bad hotel at a high price.
It has been a while since I've stayed at a Disney park hotel, and instead I've selected to stay at hotels that are a bit more "grown up". There are two hotels that I frequent when I visit Disney parks, the first is the Hilton Anaheim and the second is Hotel Indigo.
In the past, I have been able to score amazing deals at the Hilton Anaheim. The rooms have reasonable rates, and they have included a visit to their brunch buffet for two. Their buffet is the best breakfast I've had in the area, and I find that a good breakfast is essential for me to get the energy that I need to make it through a full day at the park. Although they have a mature bar and restaurant, they also have a great pool area for the kids.
The downside to the Hilton is that it can get a little bit crowded since they frequently have weddings and other events at the hotel. Also, the walk to park form the Hilton is a little bit over half a mile.
Another great hotel option in Anaheim is the Hotel Indigo. Unlike the Hilton, this hotel is very close to the park. As a boutique hotel they don't have the same amenities as the Hilton, but what they lack in amenities they make up for in sophistication. Their style is very modern, and it smells fantastic.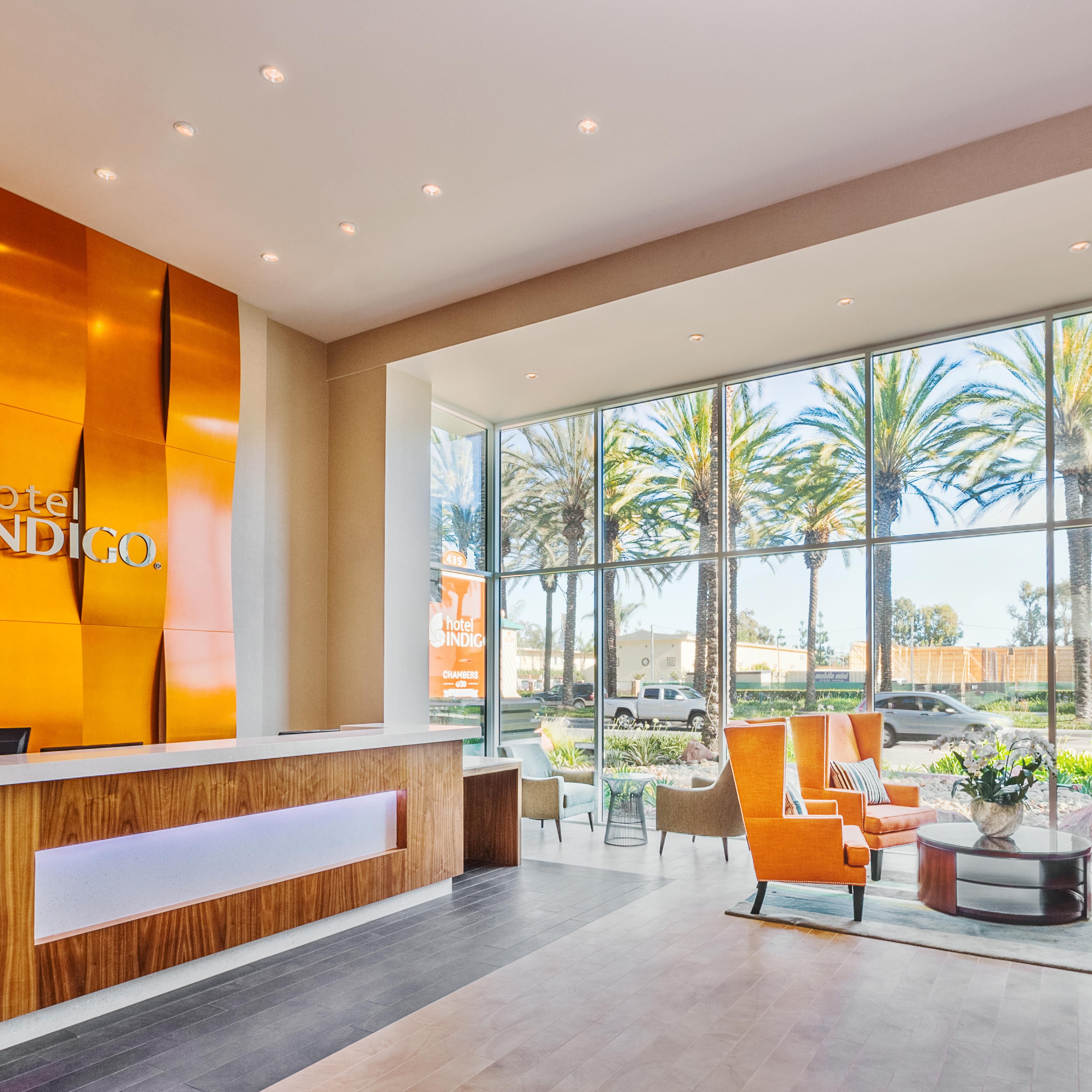 The only thing that I didn't like about the Indigo is that the hotel is pet friendly and I suffered from allergies during my stay.
If you have visited any of these hotels, let us know about your experience in the comments section below. I hope this is helpful 🙂